Return to Nav
Amazing Special Offers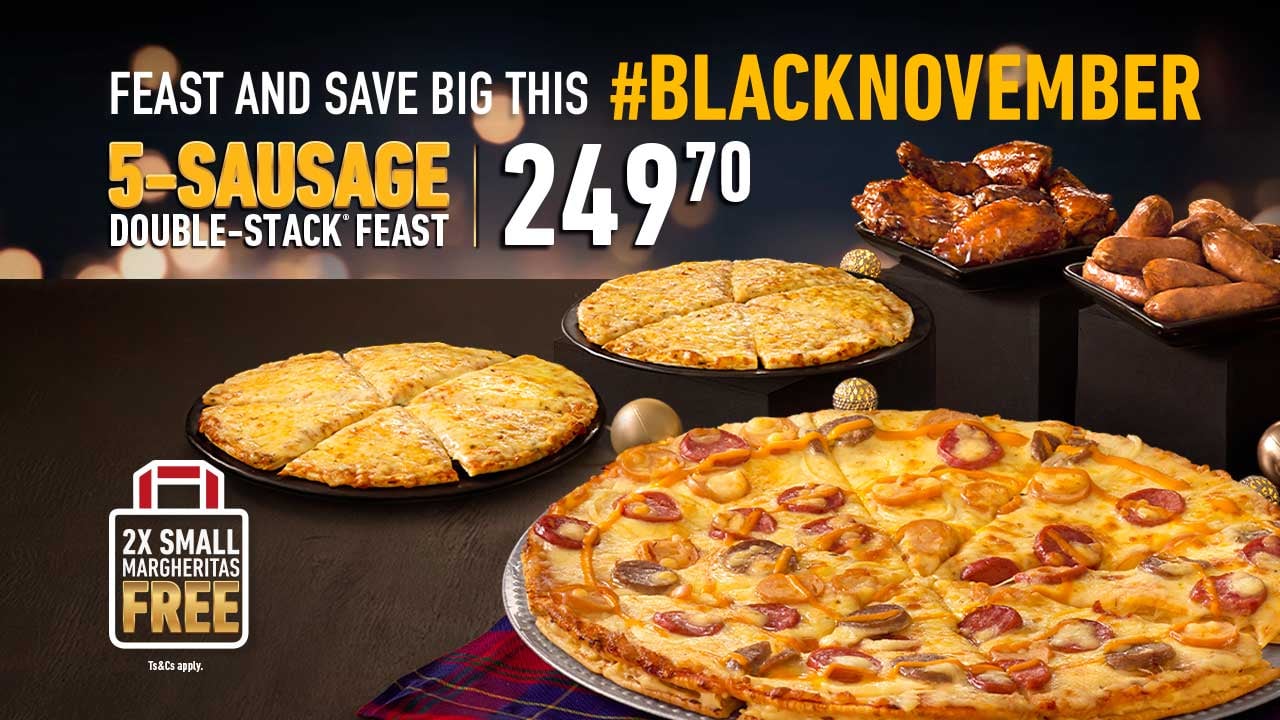 5-Sausage Double-Stack® Feast
Why wait for Black Friday or Cyber Monday when you can enjoy Black November the whole month! Enjoy our best pizza deal, the 5-Sausage Double-Stack® Feast with your choice of 2 sides for R249.70, plus 2 FREE small Margherita pizzas. Order online now for an amazing delivery.
Frequently Asked Questions
About

Debonairs Pizza

Cosmopolitan Mall
Welcome to Debonairs Pizza Cosmopolitan Mall. The home of Zambia's favourite pizza. Secure the box for your team and score big with the Cram-Decker®! Now available at the special price of R169.90. With 3 layers and a cheese griller crammed crust, you'll need a team to finish it! We are open for Home Delivery, Kerbside Delivery, In-store Collect and Takeaway! We're known for inventing the Triple-Decker® and the Crammed-Crust® and we deliver it hot and fresh, because we don't want to be told off in 11 different languages. We were the first to bring you free delivery and online ordering and then there's the innovative Debonairs Pizza App that comes with driver tracking. We also give back to the community through Doughnation, where extra pizza dough is made into flatbreads that feed people in need. Above all, we're known for our amazing pizzas. So visit our website and try something amazing.
Nearby Debonairs Pizza Takeaways